We are a group of highly specialized green business support organizations located in Jordan, Lebanon and abroad. We offer sector-specific business development expertise built on years of experience in supporting environmental companies across the region.

Cewas fosters innovation and sustainability in the environmental sector through entrepreneurship. Over the past years, Together with its partners, cewas has worked with 400+ entrepreneurs scaling their business models, growing their impact-potential and enhancing their investment-readiness.
For more information, please visit:
cewasmiddleeast.org/

SPARK supports entrepreneurship development in fragile or post-conflict countries around the world.
We pay special attention to marginalised groups, including young people, women and refugees, and we work closely with local partners to equip these populations with the knowledge, tools and motivation to lead their conflict affected societies into prosperity.
For more information, please visit:
spark.ngo
Konrad-Adenauer-Foundation's Regional Program "Energy Security and Climate Change Middle East and North Africa" (REMENA) implements cross-national projects in the whole MENA-Region. Its objective is to sustainably strengthen the development and to support the stability of the MENA region in terms of climate change and its consequences.
For more information, please visit: www.kas.de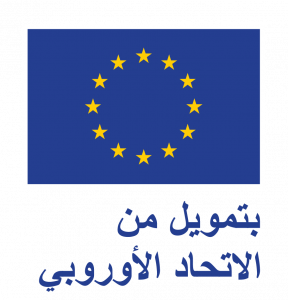 The European Union is an economic and political union of 27 European countries. It is founded on the values of respect for human dignity, freedom, democracy, equality, the rule of law and respect for human rights, including the rights of persons belonging to minorities. It acts globally to promote sustainable development of societies, environment and economies, so that everyone can benefit.